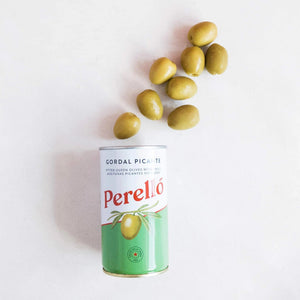 250g deli portion
Large, juicy olives from Seville province in the south of Spain. They are firm textured with a very fine flavour.

Perelló Gordal olives are packed with small pieces hot guindilla green peppers. This makes them picanté in the more mellow Spanish sense - a touch spicy, rather than hot.



Perelló Gordal Pitted Olives Picanté are large enough to easily half and stuff, and are delicious olives to cook with.